The anticipation of the 12 baby bundle session is almost to much to take for all the excited moms, so I'm giving you a sneak peek to ease the anxiousness... or maybe leave you more excited to see the rest!! lol :-)
Mom and Baby portraits are up next, followed by individual baby shots, and then finnish off with a bang with the cute n crazy babies group shots. :-) Love, love, love them!!!!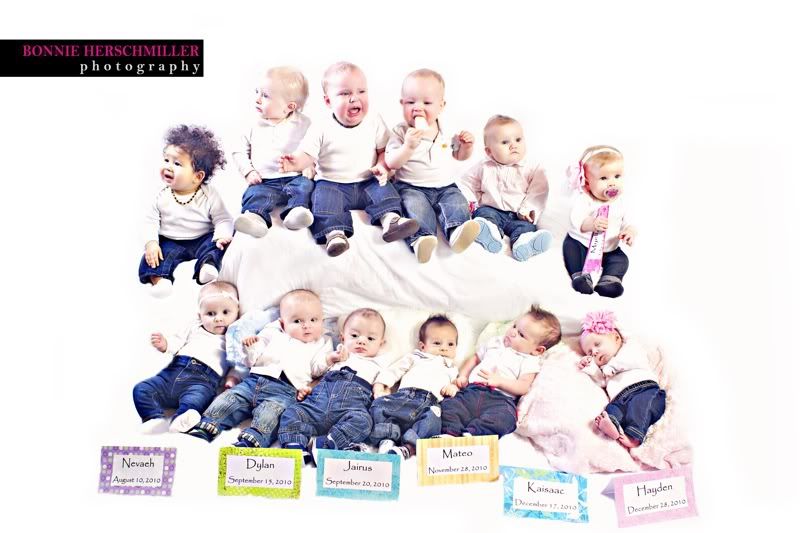 All photos and content are copyright (

©

) 2011 Bonnie Herschmiller Photography. Do not copy or reproduce in any way.